Welcome to All Loft Conversions
Our policy is to only undertake one project at a time

I will personally project manage from concept to completion
We always use the same team of highly skilled tradesmen
Full referenceable history of all my clients over the last 12 years
City & Guilds Licentiateship in Wood Occupations – their highest accolade
Over 20 years experience in creating bespoke loft conversions
Contact Us for a Free Quote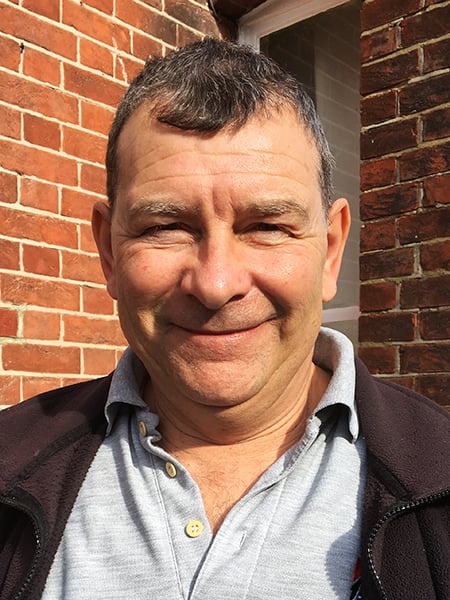 Steve, Owner
I have been a carpenter since leaving school. I served a full apprenticeship for a large building company where I was awarded the City and Guilds Advanced Craft certificate. Further study and hard work led to me achieving the prestigious City and Guilds Licentiateship in Wood Occupations. I am also a long-standing member of the Institute of Carpenters where I was awarded my Master Carpenter certificate.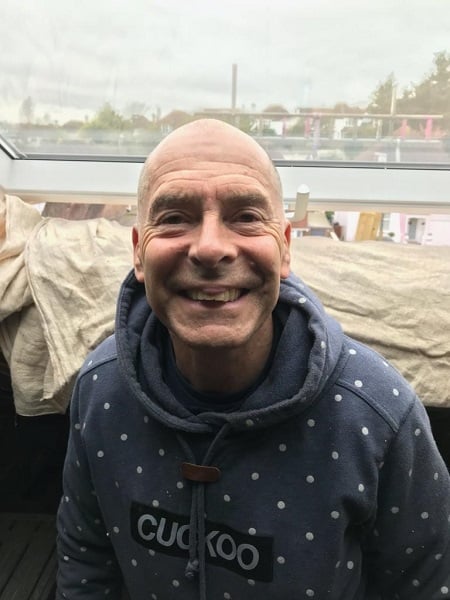 Jez, Carpenter
Jez holds a City and Guilds certificate in Advanced Crafts and is a meticulous carpenter. I've been working closely with Jez for many years and have never worked with anyone quite so gifted in his profession. He has an eye for detail and an artistic flair which is second to none.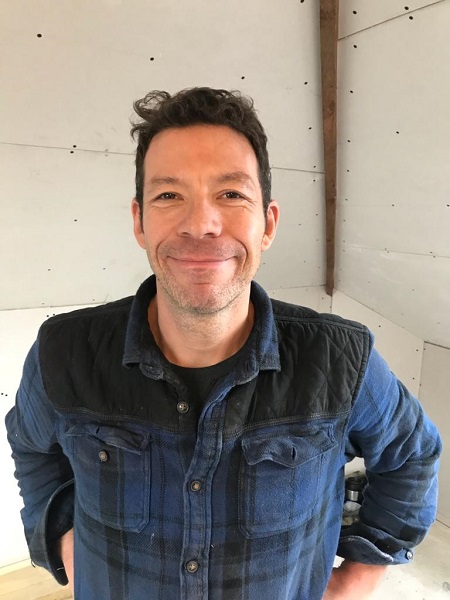 Leon, Electrician
Leon is a highly experienced electrician and has also been with me from the start. He is a City and Guilds qualified, Part P Electrical Safety Registered installer. Being a member of Elecsa, he works to the very highest levels of safety at all times.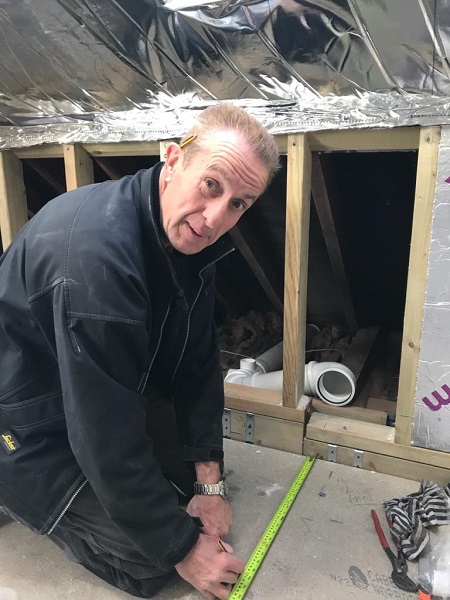 Malcolm, Plumber
I have known Malcolm all my working life. We met in 1982 on an industrial project and have been friends ever since. Malcolm served his apprenticeship in Plumbing and Heating and holds an Advanced City and Guilds qualification and is registered Gas Safe. He has worked on all the plumbing aspects of all the loft conversions we have done over the last 20 years.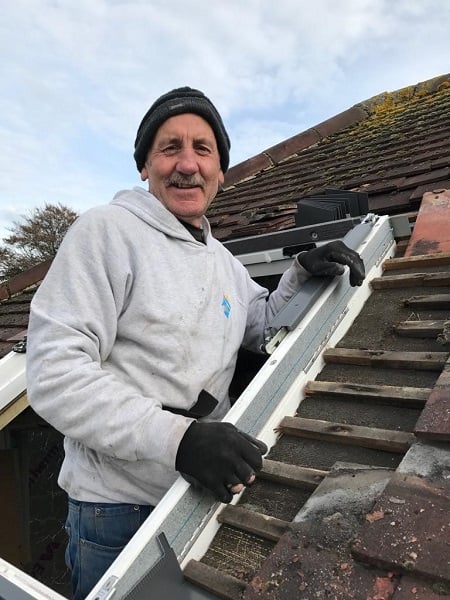 Paul, Roofer
I have known my roofer Paul for over 30 years. He is hugely experienced in all areas of roofing and external tiling. His attention to detail is phenomenal and his head for heights and resistance to cold weather while up on top of the building makes him a priceless asset to the team!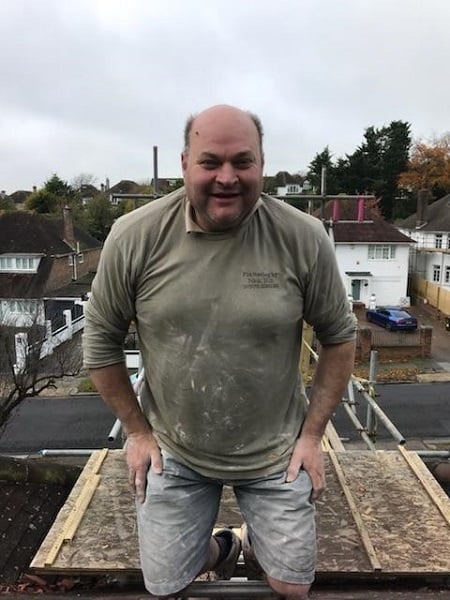 Nick, Plasterer
Nick is the best plasterer I have worked with and has been with the company since the start. He has been in the wet trades since leaving school and his reputation in the area means he is in high demand at all times. Luckily, he prioritises his work for me! Nick works tirelessly to produce an amazing finish everytime and is a true professional and gentlemen.
Quality craftsmanship and customer satisfaction are at the heart of everything we do at All Loft Conversions.
My name is Steven Johnson and I have been running my own business for over 20 years converting lofts into bespoke living spaces. Converting lofts is our sole business so you can be assured that our expertise is fully focused in this area. Our policy is to only undertake one project at a time. This means that the work on your home will have our full attention at all times and will be prioritised for the duration of the project until you are totally satisfied with the completed loft conversion.
We believe that to create the perfect loft conversion every time requires an expert in each and every different field. This is why I always use the same team of experienced specialists for plumbing, electrical installation, roof tiling, plastering, flat roofing and of course my own specialism of carpentry. This ensures that all aspects are completed to the very highest standards and no compromise on quality will be accepted. To this end you can rest assured that I will be on site each and every day until completion to oversee every single aspect and detail.
We take pride and care in everything we do and we will work tirelessly to make the whole process as smooth as possible to create a wonderful new living space for you to enjoy. We invite you to talk to our previous clients and read their testimonials (see the Projects section) safe in the knowledge that the same team that created those new rooms will be working on your loft conversion too.
Contact us now for an initial discussion of your requirements
FAQs about Our Loft Conversions
How much will it cost?
This is a very sensible question to start off with. It will be largely dependent on the style and size of your house, and the extra accommodation that you require. Here are a few of the most common conversions we undertake together with the appropriate costs involved.
1) Typical terraced property, working with the existing roofline and fitting roof windows to provide one bedroom/study £30,000.
2) Typical terraced property, increase floor area by removing rear roof slope and installation of a rear dormer to provide a bedroom with shower room £40,000.
3) Typical semi-detached property with hip roof, increase floor area by removing side hip and rear slope with installation of a rear dormer and side gable end to provide two bedrooms with shower room £55,000.
Please contact me for a no-obligation quote for your particular loft conversion requirements.
How long does a loft conversion take?
Typically 12 weeks depending on the size of the conversion and specifications. Timescale would be discussed at an estimating stage. At All Loft Conversions we work exclusively on one project at a time, so your conversion will have our full attention from start to finish. Also, as we are on a fixed price and we will have given a start date to our next client, it is in our interest to complete in a timely manner. Around 80% of the works are carried out with access gained via a scaffold and access through the roof, so as to cause the least interruption to the general day to day routine of your household.
Will the work be supervised?
I am your one point of contact for initial enquiry, estimate, design and day to day build. I am personally on-site throughout the build, along with my trusted team who have been working with me over many years and many successful conversions. Because my team remains the same you can rest assured that your conversion will have the same level of expertise and attention to detail as all of our past successful conversions. You also have the reassurance of the Building Control Officer making regular visits on your behalf to ensure that all works comply with building regulations. We also encourage you to be involved as much as possible to see the works' progress and to make tweaks to the design to suit your own personal design features.
Can we view a completed loft conversion?
Absolutely. Our clients are always pleased to show off their lovely new conversions. We also provide a list of our last five completed conversions at the estimating stage, with contact numbers, so you are able to contact them to hear about their All Loft Conversion experience.
Does a loft conversion require planning permission?
Planning permission may seem an annoying process to have to go through before you can get your new loft conversion, but we find that by far the vast majority of loft conversions we undertake are covered by your Permitted Development rights. This means that you can make changes to your house, within certain limits, without worrying about planning permission. Permitted Development rules are frequently updated so it is worth checking with your local authority, but we can advise you on this when we have our first meeting. Basically, unless you are planning to make enormous changes, which drastically alter the character of your house, you should be OK. The exceptions to this are if you live in a listed building, Conservation Area or other Designated Area. Here you may find that your rights are restricted or curtailed.
Does a loft conversion require Building Regulations?
All loft conversions need to be approved by the local authority approved inspector. The reasons for the implementation of Building Regulations include safety, health, conservation and protection of the environment.
Does a loft conversion add value to my house?
A loft conversion is often cited as one of the best ways to add value to your house. This means that it is a really cost effective way of adding the extra room that you might need as well as increasing the resale value of your house. The amount of added value most quoted is a figure of 20% which was derived from research carried out by the Nationwide Building Society, although the Royal Institution of Chartered Surveyors predicts a possible increase of 25%. This means that on a house worth £200,000 a loft conversion could pay for itself by netting at least an extra £40,000.
Can I use my own plans?
You can certainly use your own plans. Our aim is to provide exactly what you want, so if you already have plans prepared, or would prefer to have your plans drawn up by your own architect, that is fine by us.